Laurel Pizzeria first opened its doors in 2008 in the small town of Laurel, Delaware. The Restaurant is family owned & operated by siblings George & Maria Sakellis who relocated from Ohio to Laurel in 2007. Raised by a family of restaurant owners, they immediately saw the potential in their establishment. Laurel Pizzeria, a casual authentic Italian restaurant now stands as the local's favorite restaurant. Now THE place to go for a scrumptious pizza and many other offerings Laurel Pizzeria has become a part of the vibrant local community. Celebrating 10 Amazing years in 2018, patrons know they are going to get the best-quality pizza at a reasonable price. That comes with no surprise as Laurel Pizzeria been voted best pizza in Southern Delaware & The Eastern Shore! Laurel Pizzeria proudly promotes a family friendly environment. Whether you need a romantic dinner, quick bite, carryout, dinner party or a catered event, We do it all! One of the owners is always there to greet you. The Ambiance and Décor along with our friendly staff and delicious meals will welcome you to Our Family! Bon Appetite!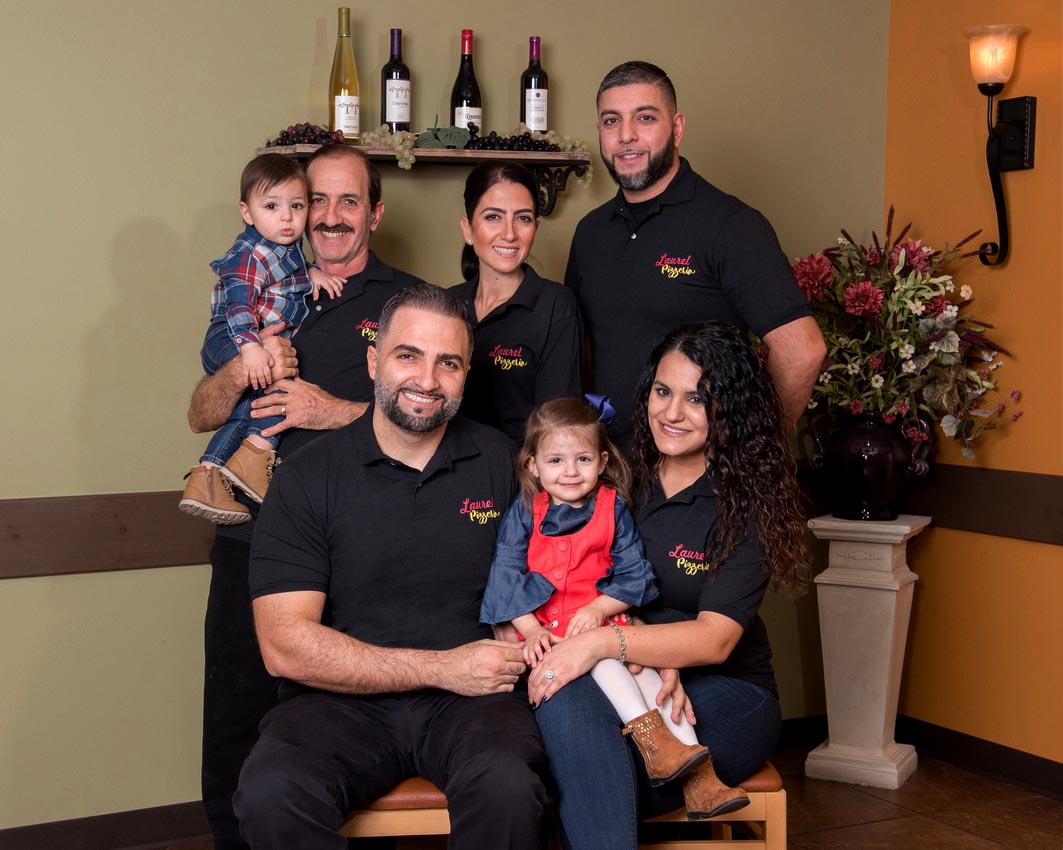 Follow Us on Facebook
Stay informed with the latest news and specials!
Fresh Ingredients, Creative Creations!
Freshness is The key. It all starts with the freshest ingredients. Produce arrives daily, and dough is made fresh every morning. Never frozen. Our homemade signature sauce is made on location, topped with our fresh grated blend of cheeses. Choose from your favorite fresh vegetables or meat toppings to make an exceptional pizza pie or choose one of our Creative Creations!The menu is not limited to pizzas. We also serve the best (homemade) crab cakes around! Enjoy our delicious vast selection of pastas, subs, steaks sandwiches, burgers, salads, wings, and homemade desserts available for dine-in or carryout. For those visiting the area, Laurel Pizzeria is a must stop. Whether it's our signature pasta dishes or our award-winning pizza, your satisfaction is always guaranteed.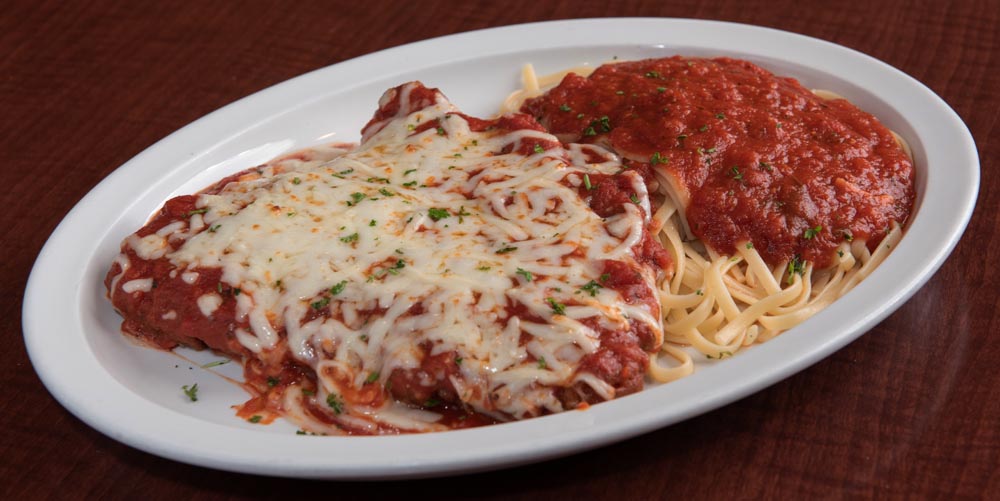 "We had Laurel Pizzeria cater our wedding and they were great. First and foremost, they are incredibly affordable. Far and away the cheapest of any place we looked into and their food is great. A ton of our guests were telling us how good everything was. We had eaten there before but everything turned out amazing. This is added to the fact when the food was picked up by a member of our wedding party they were incredibly kind and went out of their way to send well wishes. Great establishment, would definitely recommend to anyone." JL
"Just having moved to the area, local people mentioned the Laurel Pizzeria as a great place to eat, and we weren't disappointed! Very good food, generous portions and super clean. The menu has something for everyone – great selections! There was an abundance of wait staff on duty… more than I would have expected for the size of the establishment. We were told they're always busy and the dining room was full but fortunately no wait time. Glad to have found a local go-to place! " Laura
"Wonderful Family Dining!!!!Great Menu with specials everyday!! And THE BEST CRAB CAKES ON THE EAST COAST!!!! Worth the trip to check it out. It will quickly become one of your most favorite places to eat." Bud
"My husband and I eat at Laurel Pizzeria often. Our experience is always good. A special Thank You to Samantha who we met there and she is a wonderful server there. She's polite and friendly and never pesky. I actually ask to be seated in the section she's assigned to now. The food is great, the prices are fair and the atmosphere is uplifting. I would recommend everyone eat here and see for yourself. ENJOY!!" Rolanda
Metropolitan Best of Eastern Shore Awards
Best Kid Friendly Restaurant Best Pizza
Metropolitan Best of Southern Delaware Awards
Best Italian Restaurant Best Kid Friendly Restaurant Best Cheesesteak
MON – SAT 11:00am – 10:00pm
Free Wifi
Daily Specials
Gift Certificates Available
Many Selections to Choose From
Catering Available
Eat In or Carry Out
Banquet room
Beer and Wine Available
Fundraisers
Order Online